We have $160,303 to go in our Fall Campaign. Every penny is used to strengthen the Church. See details!
Catechism of the Catholic Church
156 What moves us to believe is not the fact that revealed truths appear as true and intelligible in the light of our natural reason: we believe "because of the authority of God himself who reveals them, who can neither deceive nor be deceived". 28 So "that the submission of our faith might nevertheless be in accordance with reason, God willed that external proofs of his Revelation should be joined to the internal helps of the Holy Spirit." 29 Thus the miracles of Christ and the saints, prophecies, the Church's growth and holiness, and her fruitfulness and stability "are the most certain signs of divine Revelation, adapted to the intelligence of all"; they are "motives of credibility" (motiva credibilitatis), which show that the assent of faith is "by no means a blind impulse of the mind". 30
157 Faith is certain. It is more certain than all human knowledge because it is founded on the very word of God who cannot lie. To be sure, revealed truths can seem obscure to human reason and experience, but "the certainty that the divine light gives is greater than that which the light of natural reason gives." 31 "Ten thousand difficulties do not make one doubt." 32
158 "Faith seeks understanding": 33 it is intrinsic to faith that a believer desires to know better the One in whom he has put his faith, and to understand better what He has revealed; a more penetrating knowledge will in turn call forth a greater faith, increasingly set afire by love. The grace of faith opens "the eyes of your hearts" 34 to a lively understanding of the contents of Revelation: that is, of the totality of God's plan and the mysteries of faith, of their connection with each other and with Christ, the centre of the revealed mystery. "The same Holy Spirit constantly perfects faith by his gifts, so that Revelation may be more and more profoundly understood." 35 In the words of St. Augustine, "I believe, in order to understand; and I understand, the better to believe." 36
159 Faith and science: "Though faith is above reason, there can never be any real discrepancy between faith and reason. Since the same God who reveals mysteries and infuses faith has bestowed the light of reason on the human mind, God cannot deny himself, nor can truth ever contradict truth." 37 "Consequently, methodical research in all branches of knowledge, provided it is carried out in a truly scientific manner and does not override moral laws, can never conflict with the faith, because the things of the world and the things of faith derive from the same God. The humble and persevering investigator of the secrets of nature is being led, as it were, by the hand of God in spite of himself, for it is God, the conserver of all things, who made them what they are." 38
Notes:
28 Dei Filius 3: DS 3008. 29 Dei Filius 3: DS 3009. 30 Dei Filius 3: DS 3008-3010; Cf. Mk 16:20; Heb 2:4. 31 St. Thomas Aquinas, STh II-II 171, 5, obj. 3. 32 John Henry Cardinal Newman, Apologia pro vita sua (London Longman, 1878) 239. 33 St. Anselm, Prosl. prooem. PL 153 225A. 34 Eph 1:18. 35 DV 5. 36 St. Augustine, Sermo 43, 7, 9: PL 38, 257-258. 37 Dei Filius 4: DS 3017. 38 GS 36 § 1.
English Translation of the Cathechism of the Catholic Church for the United States of America © 1997, United States Catholic Conference, Inc.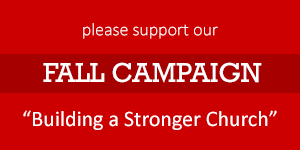 Recent Catholic Commentary
Top Catholic News
Most Important Stories of the Last 30 Days