We have $161,864 to go in our Fall Campaign. Every penny is used to strengthen the Church. See details!
Catechism of the Catholic Church
488 "God sent forth his Son", but to prepare a body for him, 125 he wanted the free co-operation of a creature. For this, from all eternity God chose for the mother of his Son a daughter of Israel, a young Jewish woman of Nazareth in Galilee, "a virgin betrothed to a man whose name was Joseph, of the house of David; and the virgin's name was Mary": 126
The Father of mercies willed that the Incarnation should be preceded by assent on the part of the predestined mother, so that just as a woman had a share in the coming of death, so also should a woman contribute to the coming of life. 127
489 Throughout the Old Covenant the mission of many holy women prepared for that of Mary. At the very beginning there was Eve; despite her disobedience, she receives the promise of a posterity that will be victorious over the evil one, as well as the promise that she will be the mother of all the living. 128 By virtue of this promise, Sarah conceives a son in spite of her old age. 129 Against all human expectation God chooses those who were considered powerless and weak to show forth his faithfulness to his promises: Hannah, the mother of Samuel; Deborah; Ruth; Judith and Esther; and many other women. 130 Mary "stands out among the poor and humble of the Lord, who confidently hope for and receive salvation from him. After a long period of waiting the times are fulfilled in her, the exalted Daughter of Sion, and the new plan of salvation is established." 131
Notes:
125 Gal 4:4; Heb 10:5. 126 Lk 1:26-27. 127 LG 56; cf. LG 61. 128 Cf. Gen 3:15, 20. 129 Cf. Gen 18:10-14; 21:1-2. 130 Cf. I Cor 1:17; I Sam 1. 131 LG 55.
English Translation of the Cathechism of the Catholic Church for the United States of America © 1997, United States Catholic Conference, Inc.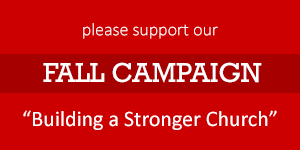 Recent Catholic Commentary
Top Catholic News
Most Important Stories of the Last 30 Days