We have $162,320 to go in our Fall Campaign. Every penny is used to strengthen the Church. See details!
Catechism of the Catholic Church
Christ's soul and his human knowledge
471 Apollinarius of Laodicaea asserted that in Christ the divine Word had replaced the soul or spirit. Against this error the Church confessed that the eternal Son also assumed a rational, human soul. 100
472 This human soul that the Son of God assumed is endowed with a true human knowledge. As such, this knowledge could not in itself be unlimited: it was exercised in the historical conditions of his existence in space and time. This is why the Son of God could, when he became man, "increase in wisdom and in stature, and in favour with God and man", 101 and would even have to inquire for himself about what one in the human condition can learn only from experience. 102 This corresponded to the reality of his voluntary emptying of himself, taking "the form of a slave". 103
473 But at the same time, this truly human knowledge of God's Son expressed the divine life of his person. 104 "The human nature of God's Son, not by itself but by its union with the Word, knew and showed forth in itself everything that pertains to God." 105 Such is first of all the case with the intimate and immediate knowledge that the Son of God made man has of his Father. 106 The Son in his human knowledge also showed the divine penetration he had into the secret thoughts of human hearts. 107
474 By its union to the divine wisdom in the person of the Word incarnate, Christ enjoyed in his human knowledge the fullness of understanding of the eternal plans he had come to reveal. 108 What he admitted to not knowing in this area, he elsewhere declared himself not sent to reveal. 109
Notes:
100 Cf. Damasus 1: DS 149. 101 Lk 2:52. 102 Cf. Mk 6:38; 8:27; Jn 11:34; etc. 103 Phil 2:7. 104 Cf. St. Gregory the Great, "Sicut aqua" ad Eulogium, Epist. Lib. 10, 39 PL 77, 1097 Aff.; DS 475. 105 St. Maximus the Confessor, Qu. et dub. 66 PG 90, 840A. 106 Cf. Mk 14:36; Mt 11:27; Jn 1:18; 8:55; etc. 107 Cf. Mk 2:8; Jn 2:25; 6:61; etc. 108 Cf. Mk 8:31; 9:31; 10:33-34; 14:18-20, 26-30. 109 Cf. Mk 13:32, Acts 1:7.
English Translation of the Cathechism of the Catholic Church for the United States of America © 1997, United States Catholic Conference, Inc.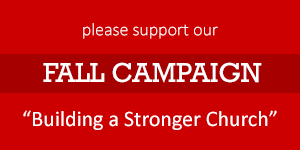 Recent Catholic Commentary
Top Catholic News
Most Important Stories of the Last 30 Days