We have $161,449 to go in our Fall Campaign. Every penny is used to strengthen the Church. See details!
fundies
By Diogenes (bio - articles ) | Dec 01, 2007
A former adviser to Cardinal Murphy-O'Connor has an article in The Tablet deploring the moral absolutism of our Church. Conventionally independent of mind, he takes issue with the Catholic stance on gay adoption, gay access to IVF, abortion, and contraception. The author concludes that the Church is "in danger of adopting an aggressive fundamentalism."
It's this last charge that caught my attention.
Fundamentalism is one of those words that have a "public odor" (in Flannery O'Connor's phrase) so predictably repellent as to obviate the need for an actual argument. All the accuser has to do is make the charge stick and he's usually won the day.
Yet it seems to me undeniable that, if you take a look at the history of monastic and religious life in the Church and examine the peaks and troughs of the long-lived congregations, you'll find that almost every successful reformer is a "fundamentalist" with respect to the tradition of his own order. As generations go by, for example, the Rule of St. Benedict may get interpreted more and more liberally by certain abbots: first by way of common-sense adjustment to novel circumstances; later perhaps in response to external political pressures; finally out of a detestation of austerity. A healthy foundation can thus become corrupt. Then along comes a reforming monk or prioress who strips away all the accommodations and accretions and says, "From now on, were going to read the Rule literally and live that way." For the same reason, reformed congregations often bear the qualifier "... of the Strict Observance," or "... of the Primitive Observance." St. Bernard of Clairvaux and St. Teresa of Avila were fundamentalists in this sense. They rejected contextualization in favor of literal adherence, laxity in favor of zeal.
Accommodationists object that no one can live the Christian life without some compromise, and reformers are naturally regarded as fanatics by those who have made their peace with the drowsy comfort of a decadent indifferentism. Yet one of the reasons the Church honors a St. Thomas à Kempis or a St. Jean Vianney is that they can communicate to their fellow Christians -- laymen as well as clerics -- that the life Jesus call us to is livable, not only by a few highly-favored heroes, but by anyone who really wishes to live it.
An appeal from our founder, Dr. Jeffrey Mirus:

Dear reader: If you found the information on this page helpful in your pursuit of a better Catholic life, please support our work with a donation. Your donation will help us reach seven million Truth-seeking readers worldwide this year. Thank you!

Our Fall Campaign




Progress toward our year-end goal ($161,449 to go):
Sound Off!
CatholicCulture.org supporters weigh in.
All comments are moderated. To lighten our editing burden, only current donors are allowed to Sound Off. If you are a donor, log in to see the comment form; otherwise please support our work, and Sound Off!
Posted by: - Dec. 04, 2007 12:54 PM ET USA

Last week I brought a friend to meet my priest to begin her conversion. Want proof that Catholic fundamentalism is making a comeback? Here it is: The priest gave my friend a copy of the Baltimore Catechism! The priest told my friend that to be a Catholic it is imperative to know the Faith and know it perfectly. "You need solid food," the priest told the prospective convert. "Not milk!"

Posted by: - Dec. 04, 2007 11:05 AM ET USA

"Conventionally independent": so well put! The "former adviser" already has a Church where he find the anti-fundamentalism he seems to seek: the Church of England. No hard and fast moral rules there; and the music is better. So, be my guest.

Posted by: - Dec. 03, 2007 3:52 PM ET USA

Fundamentalists accept no accommodation with evil. Does the devil deserve equal rights? Liberals seem to get as close to the line dividing licet from illicet. Black and white is not bad. It is the flirtation with the gray area that promotes a serious problem. Did Jesus vacillate in His teaching? some would have us think so. Take a stand for strong adherence to what the Savior set down as moralty.

Posted by: - Dec. 01, 2007 8:50 PM ET USA

One reason why there are apparently few if any successful reformers in the Church today is because rather than being raised up, they are quickly crushed when they raise their heads. Look at what happened to Mother Angelica. Her early conservatism and bold statements were soon silenced and the network is now out of her hands, airing many liberal programs. Those who do not back down are treated even more severely…. The price of fidelity these days is high.

Posted by: - Dec. 01, 2007 7:43 PM ET USA

"you'll find that almost every successful reformer is a 'fundamentalist' with respect to the tradition of his own order." Well said. There are numerous so-called reformers in the Church today – called traditionalists. Like the successful reformers of old, they are, as you expertly put it, "naturally regarded as fanatics by those who have made their peace with the drowsy comfort of a decadent indifferentism." The difference is that today the lapsed group is not just a religious order.

Posted by: - Dec. 01, 2007 5:57 PM ET USA

I would like to thank the former advisor to the Cardinal for the complement and pray that his fears become reality. Returning to the fundamentals would, indeed, be a step in the right direction. Perhaps it would offset some of the misdirection fostered by those who so badly misinterpreted the intent, and what was permitted by, Vatican II.

Posted by: - Dec. 01, 2007 3:17 PM ET USA

And then, of course, there was the original Fundamentalist. He was so unyeilding that they crucified him.

Posted by: - Dec. 01, 2007 3:00 PM ET USA

Spiritual accomomadtion is closely akin to physical acoomodation. In the latter, one does not really have to rise in the morning, but luxuriates out of necessity of not offending the recollection of Jungian dream interpretation or brother/sister ass. In the former, who would ever feel so judgmental as to criticize those gossamer-clad young women who are dancing and writhing, in the spirit of David's time, now at the Sunday mass procession?

Posted by: - Dec. 01, 2007 2:56 PM ET USA

I look forward to such a Jesuit being called by God to reform the order. I don't know when this will happen but I believe that it will happen. Despite the many, many problems there are some good Jesuits.

Posted by: - Dec. 01, 2007 2:20 PM ET USA

Another fine post by Diogenes, to whose perspicacity and wit one can only aspire. Yet even Homer nods: Thomas a Kempis is not enrolled among the saints and blesseds in the newest (2004) Martyrologium Romanum, and the Catholic Encylopedia (1912) tells us that no progress has been made since 1688 in his cause for beatification. http://www.newadvent.org/cathen/14661a.htm

Posted by: - Dec. 01, 2007 1:38 PM ET USA

Great piece - but Thomas à Kempis was never canonized or even beatified. The story goes (I don't know how reliable it is) that when they opened his coffin, there were scratches on the inside of the lid, and they assumed that he'd been buried alive and had been trying to get out. Since that meant the possibility of despair, the process of beatification was aborted.

Posted by: - Dec. 01, 2007 12:46 PM ET USA

When will a reforming son of Ignatius Loyola appear? Would it be possible to find a Jesuit model of Bernard of Clairvaux? Those Jesuits who want reform it seems are not sent to the General Congregation. Is there a Jesuit who will stand up before the Congregation Fathers and say: "We need to be really faithful to the Magisterium, we need to reform our universities that are Catholic only in name... we need to control our dissident theologians... we need to purge the Society of the Gay mafia...?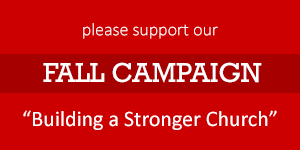 Recent Catholic Commentary
Top Catholic News
Most Important Stories of the Last 30 Days