We have $160,303 to go in our Fall Campaign. Every penny is used to strengthen the Church. See details!
the pastoral approach
By Diogenes (bio - articles ) | Jul 08, 2007
Rev. John F. Baldovin, a professor of historical and liturgical theology at the Weston Jesuit School of Theology in Cambridge, tells the Boston Globe that he understands the appeal of the old Mass.
But I think this is the wrong way to go about redressing some of the mistakes of the last 40 years, and a lot of crazy people are now going to come out of the woodwork, people who are discontent with the way the church has gone for the last 40 years.
Hmm. If mistakes have been made over the last 40 years, then the people discontent with the results of those mistakes aren't necessarily crazy. But for the sake of the argument let's concede that "a lot of crazy people are now going to come out of the woodwork." That raises the question: What is the appropriate attitude of a Christian pastor toward crazy people?
What do you think? If a man has a hundred sheep, and one of them has gone astray, does he not protect the ninety-nine from the inconvenience caused by that one crazy? And if the lost one comes back, truly, I say to you, he wonders why it didn't stay in the woodwork.
(That's my own translation of Mt 18: 12-13; some translations differ.)
An appeal from our founder, Dr. Jeffrey Mirus:

Dear reader: If you found the information on this page helpful in your pursuit of a better Catholic life, please support our work with a donation. Your donation will help us reach seven million Truth-seeking readers worldwide this year. Thank you!

Our Fall Campaign




Progress toward our year-end goal ($160,303 to go):
Sound Off!
CatholicCulture.org supporters weigh in.
All comments are moderated. To lighten our editing burden, only current donors are allowed to Sound Off. If you are a donor, log in to see the comment form; otherwise please support our work, and Sound Off!
Posted by: - Jul. 10, 2007 1:13 PM ET USA

TO LET: Space in woodwork, 40 years old, one owner, clean, close to confessional. Ownwer no longer occupying.

Posted by: - Jul. 09, 2007 4:35 PM ET USA

Actually there might be less call for the 1963 "old" rite IF we actually heard something OTHER then the venacular Why we here would all settle happily for the "ordinary" latin rite. What, there IS one? Never heard it.

Posted by: - Jul. 09, 2007 8:59 AM ET USA

The Crazies are those who keep doing the same thing over and over again, thinking they will get a different result. But does anyone think a little note to Rome about Fr or Bshp or Archb or Cdl X will actually resolve anything? We've had 40 years of severe complaints with virtually no results whatsoever despite plenty of rules already in place. If we write to Rome now we will just be joining the crazies. Ok, let's try it once or twice, but I think its a wast of time.

Posted by: - Jul. 08, 2007 11:38 PM ET USA

I've always been under the impression that it was The Crazies who planned Masses with underdressed wymyn with limited talent dancing around the altar with bowls of incense to badly strummed Haugan-Haas music thinking to make Mass 'relevant' to the unwashed and illiterate masses (who haven't been at all crazy about the arrangement.) Maybe someone ought to tell the Rev. Baldwin that the truly insane are always the last to find out.

Posted by: - Jul. 08, 2007 9:03 PM ET USA

In a "one on one," the ordinary of my very large archdiocese has admitted that the last 40 years have been a "disaster." Not having heard him repeat that in public, I'm guessing he doesn't want to be counted among the "crazies." But in the end, there is but One Whose opinion matters.

Posted by: - Jul. 08, 2007 8:56 PM ET USA

The Pope was serious..that's why there is an appeal process to the Vatican. Those clerics opposed perhaps ought to consider that this is not an academic discussion. Of course concepts such as authority and obligation to obey are foreign to those of the liberal persuasion--which includes most Jesuits. Let's get with the program and make it happen rather than fight it out. My sense is the fighters will loose. Which, come to think about it, would not be a bad thing.

Posted by: - Jul. 08, 2007 2:42 PM ET USA

Good grief. Can you imagine having to endure his class? Crazies who are discontented "with the way the Church has gone for the last 40 years"? Does he really need the statistics read to him? Apparently he likes 1/3 attendance at Mass, ignorance of the Blessed Sacrament, ignorant attempts at marriage, homosexual priests, etc., etc. And I'm the "Crazy"? He ought to crawl back with all the other creatures who inhabit the wormwood.

Posted by: - Jul. 08, 2007 1:05 PM ET USA

He's a Jesuit? There's the problem. Maybe BXVI should suppress the Jesuits. Or perhaps a Saint will come along and reform them. They need it.

Posted by: - Jul. 08, 2007 10:29 AM ET USA

Diogenes, try to keep your head on straight please... primarily because this situation is going to get a lot worse before it gets better.... The "crazy one" for sure, is NOT the "lost sheep" although that is what the Devil would have men believe... THE 99 INCONVENIENCED are the "lost sheep..." (Cross reference to the "warning" given to the the Church of Laodecia in the Book of Revelations.) We are a rather hard-hearted bunch at best...annoyed rather than horrified at souls going to Hell.

Posted by: - Jul. 08, 2007 10:28 AM ET USA

What do you think? If a person has a hundred small animals, and one of them has become confused, do they not protect the ninety-nine from the lack of diversity caused by that one confused? And if the lost one processes, truly, I say to you, they wonder why it didn't stay in the woodwork. (Translation changed to conform to Bishop Trautman's concerns about inclusive language). No need to thank me.

Posted by: - Jul. 08, 2007 9:28 AM ET USA

Liberals love diversity as long as its their kind of diversity. Some of the most intolerant people I know are "liberal" academics.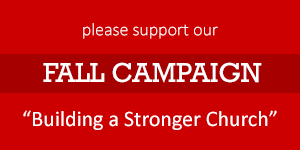 Recent Catholic Commentary
Top Catholic News
Most Important Stories of the Last 30 Days