We have $161,839 to go in our Fall Campaign. Every penny is used to strengthen the Church. See details!
oppressive images of god
By Diogenes (bio - articles ) | Jun 03, 2007


Tim Radcliffe is moulting again. From his Ascension homily:
But let's be honest. It does not always feel like home. Lots of people do not feel at ease in the Church. This may be because we feel that God does not want us here. If that is the case, then we are living with some image of God that needs to disappear. Maybe we still have God as the celestial policeman, the accuser of sins, God as the eternal parking attendant, waiting to catch us out, or God as the great President of the Universe. In which case, we have not yet fully celebrated the Ascension. We must let these images of God disappear, fade away, so that we can discover the God who delights in our very existence, and dwells at the core of our being.

Or maybe it is other people who make us feel ill at ease, not at home. I think that this may be something this congregation has experienced from time to time! We may feel that we are not proper Catholics or second class because we are gay, or divorced and remarried, or poor, or because life has just taken unexpected turns. Most lives do! In which case rather than be angry or internalise that rejection, we must be compassionate for those whose lives are haunted by oppressive images of God.
Radcliffe, the former Master General of the Dominicans, has a remarkable talent for taking two distinct ideas and fusing them into a single blurry one. It's a kind of anti-theology, a Thomism-in-reverse. He has a good ear for the fetching quotation, though, and skilfully manages to stagger reassurance and flat error.
"We may feel that we are not proper Catholics or second class because ..." A sentence like that ropes the reader onto the author's side even before the mid-way point, pretending to a kind of modesty and providing manipulation in the place of an argument. It's effective. After all, do we want to classify other Catholics as improper or "second class"?
Well, I do. If a man has freedom in the matter, and deliberately chooses to ignore what his Catholic faith teaches in order to satisfy some personal desire, then he has put the Church in second place (at best) and it is no injustice to recognize him as a second class Catholic. This is true of a businessman who chooses to loot his employees' retirement fund and it's true of a cop who lies under oath to protect a brutal colleague and it's true of a professor who walks out on his children in order to shack up with his research assistant. When the prof gets a crayoned letter from his five-year-old -- "Daddy please come home" -- and he feels guilty about it, are we to put our pastoral arm around his tweed shoulder and purr, "There, there. You have to get beyond this notion of God as celestial policeman; he delights in your very existence -- even when your kids are crying themselves to sleep"?
Doesn't work. That's because Radcliffe's not doing theology, but giving a slide-show of reliably well-chosen sentimentalisms in order to help us discard those teachings he finds overly confining. Check out his oh-so-cute conclusion:
The apostles who witnessed the disappearing of Jesus still clung on to images of God that took time to go. It took them time to realise that the God who only wanted to have Jews in his community was gone and that we Gentiles also are at home. We are all learning. The chapel of the Ascension [outside Jerusalem] is both a Church and also a mosque, a shared holy place for Christians and Muslims. It is a sign of God's unimaginably spacious home.
I'll just bet it is. Try delivering Radcliffe's homily therein -- to the Christians or the Muslims -- and watch the tears of ecumenical remorse well up in their eyes. They'd make the chapel even more spacious, and quickly.
An appeal from our founder, Dr. Jeffrey Mirus:

Dear reader: If you found the information on this page helpful in your pursuit of a better Catholic life, please support our work with a donation. Your donation will help us reach seven million Truth-seeking readers worldwide this year. Thank you!

Our Fall Campaign




Progress toward our year-end goal ($161,839 to go):
Sound Off!
CatholicCulture.org supporters weigh in.
All comments are moderated. To lighten our editing burden, only current donors are allowed to Sound Off. If you are a donor, log in to see the comment form; otherwise please support our work, and Sound Off!
Posted by: - Jun. 06, 2007 7:10 AM ET USA

I missed the memo, too. Plus the one about Jesus being "an ordinary man". And the one about God disappearing ("like the Cheshire Cat"). And the one about God's absence always meaning we are going deeper into holiness (pray for him, Teresa of Avila and Therese of Lisieux). And that we are striving to return to the womb of God (and here I always thought we were going to see him face to face). And ... Maybe my Church didn't send a memo? Please tell me the picture wasn't taken at Sunday Mass.

Posted by: - Jun. 05, 2007 10:10 AM ET USA

As a Dominican, at least he's wearing white and black (sort of).

Posted by: - Jun. 04, 2007 6:53 PM ET USA

When did it change from our pleasing God to God pleasing us? Did I miss the memo?

Posted by: - Jun. 04, 2007 2:00 AM ET USA

Radcliffe impresses me as someone who had a nervous breakdown and never really got over it. Or try, a spiritual breakdown and could not face the reality that he failed to live up to what he knew was right. He has been wildly searching for an excuse to molify his guilt feelings. He has not convinced himself more or less anyone else. How can he convince God? Pray for him.

Posted by: - Jun. 03, 2007 10:13 PM ET USA

Even though his brain is already floating in nothingness, how long would it take Timmy to disappear in the sky to his fluffy white cloud?

Posted by: - Jun. 03, 2007 7:34 PM ET USA

Edit: This guy is Schleirmacher in a Syncretist Sweater sans Summa.

Posted by: - Jun. 03, 2007 7:12 PM ET USA

Re: Leo XIII said "why dignifiy this guy with any level of attention?" I'm pretty sure Tim Radcliffe was Grand Master of the Dominicans back when I tried out to become a Dominican (and was "Goodbye'd, Good Men'ed", for those who read Michael T. Rose's book). We need to talk about Radcliffe, so we can see that such persons will continue to destroy the Church, unless the Pope starts to **govern**, not just talk.

Posted by: - Jun. 03, 2007 6:22 PM ET USA

This poor soul needs our prayers for his conversion. The Dominicans I know are all quite orthodox, very much like their Holy Father St. Dominic and brother St. Thomas. I consider myself blessed to attend a Dominican parish and even attend the old Dominican Rite Mass on a fairly regular basis. I wonder how such a confused soul ever got elected as Master General? Let's all pray at least a hail Mary for him right now. And let us pray and fast for all poor sinners.

Posted by: - Jun. 03, 2007 5:46 PM ET USA

Uncle Di..you pill..is it very Christian of you to mock Bigbird on Sunday?

Posted by: - Jun. 03, 2007 3:38 PM ET USA

Try: "We may feel that we are not proper Catholics or second class because we are gay, or divorced and remarried, or poor, or Nazis or members of the KKK." Grand wizards and storm troopers have feelings too.

Posted by: - Jun. 03, 2007 2:46 PM ET USA

Radcliffe is to the Dominicans what Jimmy Carter is to the USA--a relic of a bad decision that won't go away.

Posted by: - Jun. 03, 2007 2:18 PM ET USA

"eternal parking attendant" Fr Radcliffe, your time is up.

Posted by: - Jun. 03, 2007 2:17 PM ET USA

This guy is Schleirmacher in a Syncretist Sweater.

Posted by: - Jun. 03, 2007 1:55 PM ET USA

Well okay, not only are there unfaithful Jesuits there are unfaithful Dominicans. That this comes from a former Master General must make the likes of Dominic, Thomas, and Albert cry. I must say I have not seen such nonsense come from the pen of Fr. Kolvenbach the Jesuit General. Maybe that only shows that you never know what a Jesuit really thinks.

Posted by: - Jun. 03, 2007 1:42 PM ET USA

Throwing bits & pieces of Radcliffe out in a blog like this is a bit like chumming for sharks. Seriously, though, why dignifiy this guy with any level of attention?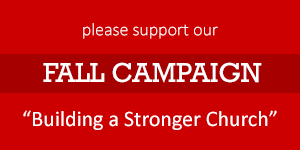 Recent Catholic Commentary
Top Catholic News
Most Important Stories of the Last 30 Days