We have $162,717 to go in our Fall Campaign. Every penny is used to strengthen the Church. See details!
"thoroughly investigated..."
By Diogenes (bio - articles ) | Jan 30, 2004
On January 7, CWN ran a story reporting that Cardinal Theodore McCarrick of Washington had written a pro-life group to assure them that a problem concerning research at Georgetown University involving cells from aborted fetuses had been resolved. McCarrick is quoted as saying:
"I have had this matter thoroughly investigated and I am pleased to tell you that Georgetown Medical Center's Tissue Culture Bank is now well aware of the moral problems concerning use of certain cell lines and research involving tissue culture."
Sound-Off commenter O'Solanus quickly spotted the equivocation in McCarrick's statement and wrote:
Being "aware of the moral problems" is not an assurance that they have discontinued use of aborted cell lines. Do we know that the research has stopped, and that this is not evasive double-talk on the part of Cardinal McCarrick?
Well folks, we know now.
An appeal from our founder, Dr. Jeffrey Mirus:

Dear reader: If you found the information on this page helpful in your pursuit of a better Catholic life, please support our work with a donation. Your donation will help us reach seven million Truth-seeking readers worldwide this year. Thank you!

Our Fall Campaign




Progress toward our year-end goal ($162,717 to go):
Sound Off!
CatholicCulture.org supporters weigh in.
All comments are moderated. To lighten our editing burden, only current donors are allowed to Sound Off. If you are a donor, log in to see the comment form; otherwise please support our work, and Sound Off!
Posted by: Brad - Feb. 04, 2004 3:11 PM ET USA

Anciall, Euclid - there is a great value in a person in a leadership position to take a moral stand so that it is clear that it is in no way ever acceptable to profit (financial, medical gain etc.) from the killing of an innocent life. Never, never acceptable. Then people know - abortion is always wrong and don't even think about doing this again - the buck stops here. Many physical lives and souls can be saved from 1 moral stand. What is lacking here is couragage or conscience.

Posted by: Ancilla Domini - Feb. 02, 2004 5:04 PM ET USA

I'll stick up for Euclid's analogy: the children were aborted already - continuing research does re-kill them. Unless research produces new people, e.g. cloning, no new death occurs. Starting such research may feed a market for aborted cell lines, but that would be a different problem not present here. Coco: is this a respectful way to treat their remains? I think so: we can ethically do research on other human tissue. A scandal? Depends on if the moral lines are clearly given and kept.

Posted by: - Feb. 02, 2004 11:16 AM ET USA

Euclid- your analogy doesn't fit, because the experiments are being performed on the bodies of the unborn, who are a dehumanized and separated element of society. The unborn are paying for the (supposed) increased health of the born. These issues aside, the action causes a grave scandal to the fairthful. Scandal occurs even if only the appearance of sin or the countenance of sin occurs. Georgetown is hopeless. McCarick should yank the "Catholic" title.

Posted by: - Jan. 31, 2004 2:25 PM ET USA

Bravo, Coco! Euclid, you're splitting the wrong hairs. You're stalled at the efficient DISPOSITION of the hitherto-exploited fetal cells merely as material to be used. That attitude is problematic for developing and expressing proper respect for their remains, as well as human life in all its forms.

Posted by: Coco - Jan. 31, 2004 12:33 PM ET USA

Euclid: How about a dignified Funeral Mass?

Posted by: - Jan. 31, 2004 1:31 AM ET USA

Regarding extremeCatholic's observations, to whom is the stem cell line to be returned? Even according to the traditional rules of restitution (of the "fruits of sin"), if the owner is unknown and the current possessor is in good faith, restitution is not required. But let's say the "owner" is known. What sort of restitution is required? The original cells no longer exist. Is the possessor required to return the entire stem cell line? Or just a part? What can the owner do with them?

Posted by: extremeCatholic - Jan. 30, 2004 10:17 PM ET USA

You need a car. Your friend Bob gives you a car. Police officer Paul informs you the car is stolen. Do you (a) claim that you were given the car "in good faith" and you are keeping it since you need the car and just bought four new tires for it, (b) return the car since it is the object of a crime? Wouldn't a just society require you to return the car. The doctrine of the "fruits" of a sin can be explained to a child -- why can't these geniuses figure it out too.

Posted by: Pseudodionysius - Jan. 30, 2004 4:32 PM ET USA

I suggest that those who are truly interested in this begin reading the voluminous issues of the "Principle of Double Effects" and its voluminous literature. It began with Aquinas, but there are many proportionalists who misappropriated the arguments only to have the lid slammed on their hands, when they had them in the cookie jar. Veritatis Splendor (1993) is required reading.

Posted by: - Jan. 30, 2004 4:17 PM ET USA

With respect to Serviam's remark, that is to beg the question: i.e., whether the means is evil or not.

Posted by: - Jan. 30, 2004 3:28 PM ET USA

Yes, it would still be unethical. So the good being aimed at could not be achieved otherwise? Find another good. No not do evil - even for good ends. It's so sad that people are so set on their objective that they cannot see the evil in their means.

Posted by: - Jan. 30, 2004 11:58 AM ET USA

With respect to the comment by 'instaurare,' let us change the example slightly. Suppose that we discover that we have been using material taken from dead Jews to help live Jews. And suppose that we have no intention of profitting from or in any way encouraging more killing of Jews. And let us say too that the particular good being achieved could not be achieved by switching to other material. Would it be immoral to continue our work with the material we have?

Posted by: - Jan. 30, 2004 11:26 AM ET USA

I think it's time, your Emminence, that you had a "private conversation" with the good folks at GU. The babies, I'm sure, would appreciate it.

Posted by: - Jan. 30, 2004 9:53 AM ET USA

Let's imagine the same scenario in a slightly different time-- "Scholars at the Catholic University of Berlin said that it would continue to do research on the bodies of murdered Jews today so that Arians could live longer. 'We didn't kill these Jews for the purposes of performing this research, so I don't know what the problem is,' said a prominent Jesuit. 'If we stopped now, our research would suffer.' The Third Reich is expected to provide a steady stream of dead Jews for experimentation"

Posted by: - Jan. 30, 2004 9:02 AM ET USA

Hmmm......the "grants" they risk losing by not using those particular cell lines wouldn't happen to be paid out in pieces of silver would they? Say, thirty or so....

Posted by: - Jan. 30, 2004 8:05 AM ET USA

Caution: orthodox Catholic moral theologians accept the Georgetown research as legitimate, and the woman who ignited the controversy has as her agenda stopping all Cathoilcs frrom using chidlhood vaccines because they are grown in this cell line. LP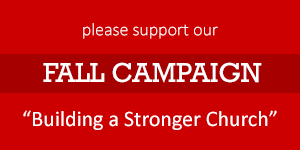 Recent Catholic Commentary
Top Catholic News
Most Important Stories of the Last 30 Days