We have $161,549 to go in our Fall Campaign. Every penny is used to strengthen the Church. See details!
The Insights eNewsletter
Religion and Rights, Madness and Mortality
First appeared on 03/06/2012. Insights is also available to members via email delivery.
You may already be aware of the article justifying infanticide in The Journal of Medical Ethics. It is disturbing, yet predictable. I explain what is wrong with it in Are Babies Not Persons? Seeing Patterns.
Authentic human rights (and responsibilities) seem to be at a low ebb around the globe. Because of the rapidly growing abuse of people, particularly for religious reasons, the Holy See addressed the UN on this topic earlier this week: Intervention on Human Rights.
In the United States, the Bishops are continuing to turn up the heat. Thus Bishop William Lori denounced the Jesuit-run America magazine for its role in giving away the Catholic store: Bishop Lori Response to 'America' Editorial. Also, the head of the USCCB has again written his brother bishops: What's Next? Where Do We Go Now with the HHS Mandate.
But Phil Lawler sees that a change of strategy is necessary for success. In the true long run, of course, the only solution is a genuine Catholic renewal. But in the political long run, Phil understands what must come next, and wonders if the Bishops are yet up to it: US bishops need a new strategy against Obama mandate.... [more content for subscribers]
There's much more! Sign up to receive Insights!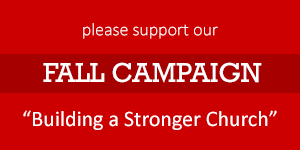 Recent Catholic Commentary
Top Catholic News
Most Important Stories of the Last 30 Days