We have $168,671 to go in our Fall Campaign. Every penny is used to strengthen the Church. See details!
Dublin's sex-abuse scandal: variations on the American theme
By Phil Lawler (bio - articles - email) | Dec 01, 2009
For anyone who has followed the sex-abuse scandal in the American Catholic Church, the report of the Murphy Commission on sexual abuse in the Dublin archdiocese tells a painfully familiar story. With a haunting sense of déjà vu, one reads about the innocent boys who were violated, the concerned parents who were ignored, the predatory priests who were coddled and protected. In Dublin, as in the US, there are two distinct elements to the scandal. A small minority of priests in the archdiocese molested young people (usually young males). While their behavior was both criminal and sinful, it was only a part of the problem. They could not have continued their contemptible behavior, and could not have escaped punishment, if they had not been protected by Church officials. The failure of the hierarchy to protect young people and to discipline predators is the second element of the scandal.
The Murphy Commission rightly focuses on this second element, condemning the "cover-up" of abuse within the Dublin archdiocese. The commission saw that systematic cover-up as a "perversion of power and trust." If the bishops who shuffled predatory priests from parish to parish believed that they were protecting the Church from public scandal, they were sadly mistaken. Irish justice minister Dermot Ahern pointed out, as he released the Murphy Commission's findings, "the cruel irony that the Church, partly motivated by a desire to avoid scandal, in fact created a scandal on an astonishing scale."
Now that the ugly truth has been exposed, we hear the same sort of statements from Irish bishops that we heard in America several years ago: the empty apologies, the lame excuses about inadequate information and poor internal communication, the promises that the new programs now in place will ensure that such misconduct never occurs again.
To keep things in proper perspective, one must remember that the Murphy Commission investigated archdiocesan affairs over 30-year period beginning in 1974. Most of the misconduct covered in the report took place before 2000, when the scandal had not yet erupted in the US. So it is not fair to say that Irish prelates should have learned from the misfortunes of their American brothers. But they could have learned, at least, that bishops who have betrayed their people cannot restore public confidence with a few expressions of regret and a promise to do better in the future. To regain their credibility, the bishops whose errors were exposed in this report—and the other Irish bishops, whose conduct is now under suspicion—must demonstrate that they understand the gravity of their failure.
Archbishop Diarmuid Martin learned at least one important lesson from the American experience. In opening up the files of the archdiocese, he arranged for the Murphy Commission inquiry to cover only the years leading up to 2004, when he became Archbishop of Dublin. Archbishop Martin—who was serving at the Vatican during the period under investigation—cannot be implicated in this scandal. He has used that immunity effectively, calling for full exposure of the facts and urging other clerics to examine their past conduct critically.
While Archbishop Martin has been diplomatic in his public remarks, other Irish Catholics have been more forthright in demanding that those active bishops who were involved in the cover-up in Dublin should resign. In the US, Boston's Cardinal Bernard Law remains the only diocesan bishop to resign because of his mishandling of sex-abuse complaints; dozens of other bishops remain in office despite their scandalous abdication of their authority. If Irish bishops can do what their American counterparts failed to do, and persuade their disgraced colleagues to step down, they will have taken an important stride toward the restoration of their credibility.
Reading the news from Ireland, and wondering how so many Catholic prelates could go so far wrong, a few commentators have suggested that there might be a common thread running through the scandals in the US and in Dublin. Damian Thompson of the London Daily Telegraph believes that the cover-up in Dublin reflects "the mean-spirited Jansenism of the Irish Church and the Irish clerical diaspora." And Ross Douthat of the New York Times agrees, writing: "I suspect it isn't a coincidence that the worst of the priest-abuse scandals have been concentrated in Ireland and America — and indeed, in Boston, the most Irish of American cities — rather than, say, in Italy or Poland or Latin America or Asia."
But that explanation by itself is not adequate to account for the ugly phenomenon that has now been exposed in two different countries. While the scandal in Boston commanded the most media attention, the same pattern of misconduct and cover-up has also been exposed in Louisiana and in Los Angeles: two regions where the Catholic culture is certainly not dominated by Irish influence. For that matter there have been echoes of the sex-abuse scandal in Mexico and in Austria, in Canada and in the Philippines. This is not a merely ethnic problem.
Moreover, the Murphy Commission underlines the fact that it is not merely a Catholic problem. Church leaders are not the only officials criticized in the commission's report; law-enforcement officials are also roundly scolded for their failure to prosecute when they knew that crimes had been committed. The same criticism could be—but rarely was—leveled against American prosecutors. Because the Murphy Commission was an independent investigative panel, it produced a somewhat more balanced view than the myriad lawsuits in American courts, in which the Catholic Church was the defendant.
Why did bishops believe that the best interests of the Catholic Church were served by covering up for predators? Why did police officials agree with that judgment? These are the most perplexing questions that arise from reports of the sex-abuse scandal—whether it is in America or in Dublin, in Austria or in Mexico. They are the questions that I explored at length in my book, The Faithful Departed
. They are the questions that still must be answered—in many cases, still must be asked—before the Church can fully recover from the devastating effects of this scandal.
An appeal from our founder, Dr. Jeffrey Mirus:

Dear reader: If you found the information on this page helpful in your pursuit of a better Catholic life, please support our work with a donation. Your donation will help us reach seven million Truth-seeking readers worldwide this year. Thank you!

Our Fall Campaign




Progress toward our year-end goal ($168,671 to go):
Sound Off!
CatholicCulture.org supporters weigh in.
All comments are moderated. To lighten our editing burden, only current donors are allowed to Sound Off. If you are a donor, log in to see the comment form; otherwise please support our work, and Sound Off!
Posted by: auntdottie - Dec. 06, 2009 9:37 AM ET USA

don't know about Ireland but in the U.S. they continue to rehash, magnify and perpetuate the misdeeds of a very few (percentage-wise) priests and bishops -- from decades ago. Must we assume malice on the part of the bishops? Perhaps they did the best they knew at the time, assuming repentance, not understanding the repetitve nature of pedophilia, hoping to give the offending priests a "fresh start," hoping, of course, to avoid scandal. I say we should cut them some slack.

Posted by: pew4u8715 - Dec. 06, 2009 2:40 AM ET USA

Where I understand the devastation that these scandals have caused I still have little confidence that the same thing will not happen again sadly. Our clerics, certainly, those in UK, where I come from, see us as children who don't deserve to be treated with respect! I was aware of priests being moved around at the age of 10 after parents complained of child molestation! 50 years ago! We have had our own sex scandal which also tainted our previous Cardinal Archbishop Murphy O'Connor!

Posted by: GabrielAustin9013 - Dec. 05, 2009 11:37 AM ET USA

The underlying problem was exposed by Msgr. George Kelly in his THE CRISIS OF AUTHORITY [1981] demonstrating how bishops in the U.S. abdicated their authority to "theologians" and obstreperous nuns. That is was mainly Irish American bishops is not without interest. They are surprisingly woman-shy and averse to adversity. How many U.S. bishops can one imagine standing up to the Chinese government? Msgr. Kelly did not foresee that it would be abuse of children that would blow up in the Church.

Posted by: richardols3892 - Dec. 04, 2009 11:17 AM ET USA

It is a phenomenon one sees similarly in other close knit groups like the police, that of wagons being drawn into a circle. E.g., while police departments will always prosecute a cop who is a thief, they defend until there's no left defending the ones who abuse public citizens. The Church is the quintessential Old-Boys-Club, with bishops reluctant to take on others in the club for whatever reason. Note their various stances toward "pro-choice" politicians.

Posted by: Patricia - Dec. 02, 2009 1:43 PM ET USA

Phil, my complements on your statement. I think these failures occurred because The Church has always tried to defend itself, to cause less scandal, but sadly has allowed overwhelming sinfulness to go unpunished and even not considered. Jansenism did rise to the forefront, and in Ireland it is trully a sad situation in schools managed by priests.

Posted by: [email protected] - Dec. 02, 2009 2:39 AM ET USA

What is the 'mean-spirited Jansenism of the Irish church? That one threw me...and the Irish clerical diaspora? The old dictionary isn't showing either. Thanks.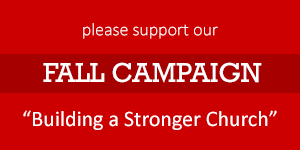 Recent Catholic Commentary
Top Catholic News
Most Important Stories of the Last 30 Days